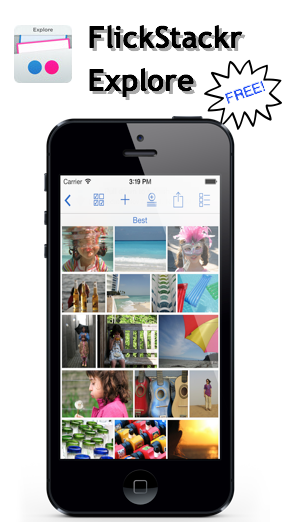 ---
Browse
Browse photos in Flickr, even if you don't have an account. If you do, then you can also browse your photostreams, sets, favorites, groups, and contacts. (limited to your first 50 photos)
When browsing through your photos, you can choose how you want to view them: in a list, in thumbnails, full screen or in a slideshow.
Swipe through photos and zoom by pinching.
View tags, exif and photo location.
---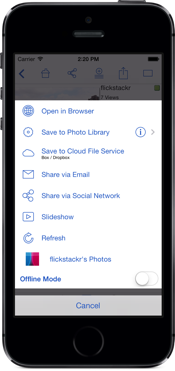 Share
Share photos via email, Facebook, Twitter and Tumblr.
Share your photos by playing a slideshow with music. Or if you have a lager audience stream it via AirPlay or with an external display cable.
---
Download
At any time you can choose to download one or several photos to your Photo Library.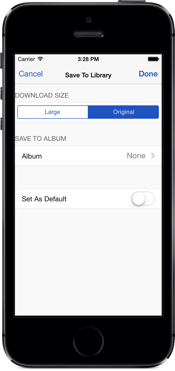 ---
Stack
Keep track of your favorite photos, groups or users by sending them to the Stack.
The Stack is a saved collection of images that you have liked and you would like to come back and view at a later time. The Stack is available whether you're online or not.
---
Accounts
If you share your iPad at home, PhotoExplorer Explore supports multiple Flickr accounts.
If you don't have a Flickr account you can still browse Flickr photos
Universal
As an universal application you can enjoy PhotoExplorer Explore on your iPad, iPhone and iPod Touch.
Want to Upload, Edit and more?
If you want to view all your photos, upload, edit photos, and batch download, check out PhotoExplorer.